Oakhill Cemetery
(aka Merrill Cemetery)

Fisher Township, Section 16, Polk County, MN
---
Oakhill cemetery is located just off Highway 2 on the west side of the curve after the town of Fisher -- first gravel road on the left. The plat maps show it to be on land that the city of Fisher owns. In some old obituaries the cemetery is called the "Merrill Cemetery." The land where the cemetery is located was owned by Jeremiah Merrill, later son Anson C. Merrill and also Ida Merrill according to old plat maps.

Oakhill Cemetery was associated with the Fisher Methodist-Episcopal Church. See the Fisher Methodist-Episcopal Church webpage.

The cemetery was once well cared for, as the first photograph will show. The first photograph was donated by Peggy Ogan whose ancestors attended this church and some of which are buried in this cemetery -- surnames Sweet and Asselstine. It is said that some graves were moved to Greenwood Cemetery after it was last used in or around 1920. There are unmarked graves here, some of which have been disturbed by erosion along the north side. I did locate an old sexton's book, which contains only a few listings. When possible the information will be given below. If looking for ancestors that were Methodist check the Mallory area and Greenwood Cemetery in case they were one of the graves that were moved. Oakhill was restored in October of 2005 by Mr. Torkelson and hopefully the city will continue to maintain the grounds.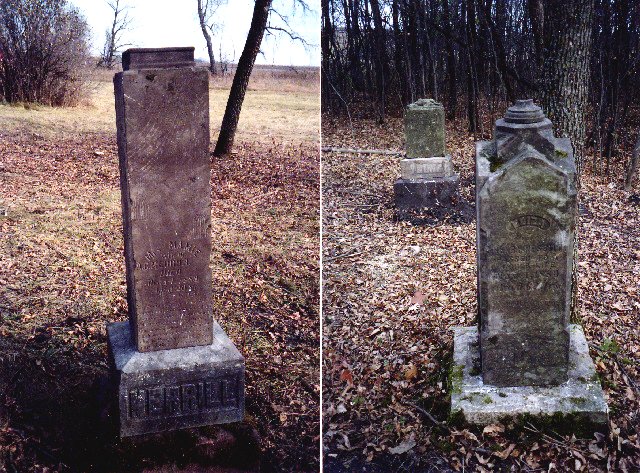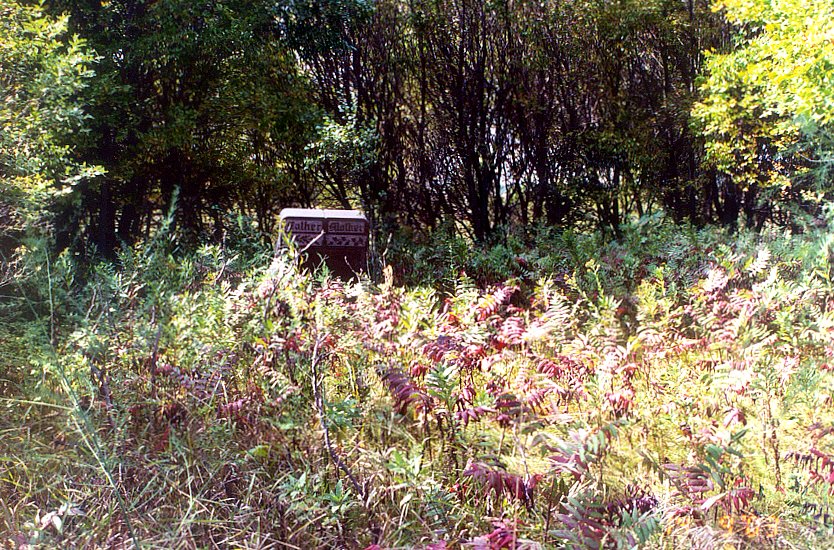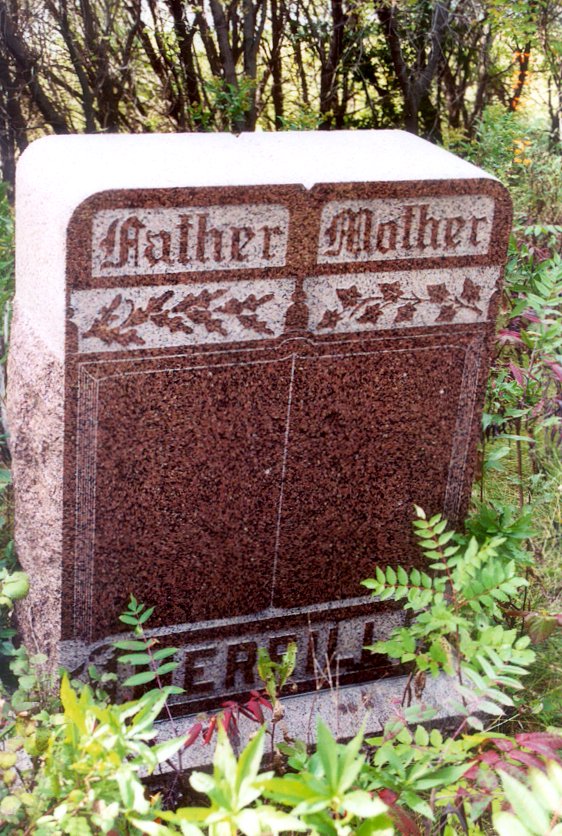 These last two pictures are believed to be from the same cemetery. They show a distant shot and a closeup of a stone for two Merrill family members.
Click on photos to enlarge them.
CEMETERY LISTING
NAME
DATES
REMARKS

Merrill, Jeremiah B.

Died Jun 24, 1906

Father (age partially covered with dirt)

Merrill, Polly N.

Died Sep 27, 1908 Aged 75 yrs 6 mos 15 dys

Mother

Sweet, Agnes Edna

Died Feb 13, 1902 Aged 55 yrs 1 mos, 16 dys

Wife of E.A. Sweet. Photos
Sweet, George Hilton

Died Aug 10, 1881

No stone remains, but the cemetery book says his grave was moved to Oak Hill Cemetery on March 10, 1892, George is the son of Agnes and Ephraim Ash Sweet. See old photo of the gravesite on the Sweet Photo Link.
Asselstine, Ernest

Apr 21, 1890 – Sep 12, 1890

Son of A.C. & A.E. Photo
Asselstine, Minnie

Oct 13, 1880 – Nov 2, 1881

Dau of A.C. & A.E.

Asselstine, Edith L.

Oct 28, 1883 – Oct 7, 1889

Dau of A.C. & A.E

Asselstine, Azubah E.

Feb 2, 1852 – Jan 10, 1892

Wife of A.C. (Anthony Coleman and Azubah Asselstine were parents of Ernest, Edith, Minnie and William Harold) Photo
Nesbitt, Eliza

Nov 1, 1889 Aged 62 yrs

Wife of Henry Nesbitt Passed On To Another Life Nov 1, 1889 Aged 62 yrs

Young, Myron C.

Mar 7, 1891 – Feb 23, 1892

Cemetery book lists him as the son of Frank Young. Photos

Merrill, Mrs. Mamie

Dec 14, 1889 Aged 20 yrs 6 mos

Wife of A.C. Merrill

Merrill, Royce B.

Died Sep 27, 1890 Aged 11 Mos 13 Dys

Merrill, Anson C.

Died Jan 21, 1897 Aged 34 Yr's 3 Mo's & 11 Dy's

Bain, Barbara

Jan 23, 1824 – Apr 14, 1905

Photos
Bain, Robert

May 29, 1818 – Apr 25, 1904

Photos
Spencer, Frances M.R.

Nov 9, 1856 – Jul 27, 1896

Rose, Archibald

May 6, 1816 – Jul 15, 1891

(Cemetery book lists him as born in

Ontario

, Canada)

Rose, Mary

May 13, 1819 – Oct 9, 1896

Wife of Archibald Rose (Her short obituary says she was buried in the Merrill

Cemetery

and services conducted by Rev. L.S. Koch at the

M.E.

Church)

Possible Burials

Asselstine, William Harold

(No stone found but the cemetery book lists him as age 1 y 4 m 10 days and male, baptism record lists him as born May 31, 1896)

__enson, William

17 yrs 2 months

(Not sure of last name, no stone found but he is listed in the cemetery book and it lists him as being born in Polk, Wisconsin Nov 9, 1878 – fathers name very hard to read, could be Ludvick)

McKnight, Fred F.

(No stone found but is listed in the cemetery book as died at age 13 yrs 7 months 24 days, father listed as L.C. McKnight)

McKnight, Eugene V.

(No stone found but listed in the cemetery book as died as age 2 yrs 5 days, father listed as L.C. McKnight)

McKnight, Edith M.

(No stone found but listed in cemetery book as died at age 11 months 7 days, father listed as L.C. McKnight)

McKnight, Amerest S.

(No stone but found in cemetery book as a male who died 13 yrs 4 months 7 days, father listed as L.C. McKnight)

Erwin, Maud Pearl

(No stone found but listed in cemetery book as died at age 3 yrs 10 months 14 days, father listed as Thomas Erwin)

Removed Graves

Tinkham, N.B.

(Listed in cemetery book as died Feb 18, 1900, grave moved to Greenwood Cemetery, Fisher Twp. Sec. 22)

©2007-2015 Shirley Dorgan and MNGenWeb
Updated July 13, 2007, S. Dorgan
Updated February 20, 2015, K. Kittleson